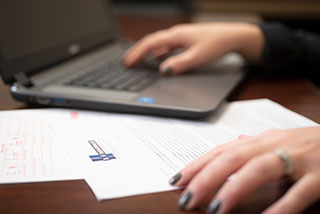 Services
Boylston Powers Trago, LLC provides a wide range of services to individuals and businesses in a variety of industries. We strive to meet each client's specific needs in planning for the future and achieving their goals in an ever-changing financial and regulatory environment. Our professional services include, but are not limited to:
Blank
Individual and Business Tax Preparation, Planning & Compliance
We guide our clients through a full range of tax planning and preparation decisions with strategies that minimize your tax liabilities, maximize your cash flow and keep you on track to your financial goals.
We have experience with U.S. companies and individuals doing business internationally as well as foreign corporations doing business in the U.S.
Estate & Trust Planning and Tax Preparation
Effective estate and trust tax planning can ensure financial security for loved ones. For businesses, it can maintain a smooth succession of ownership.
Advisory Services
We focus on building close client relationships that add long-term value. This includes evaluating financial procedures and working to produce strategies that help our clients face the myriad challenges of business planning and execution.
Bookkeeping, Write-Up Work and Assistance with QuickBooks
Accurate record-keeping can be complicated and time consuming. However, it is essential to securing a successful business model. We can help you with the organization and/or day-to-day tasks of bookkeeping, either at your place of business or virtually, so that you can focus on your core business. We also offer QuickBooks support for both desktop and online versions.
Financial Projections & Forecasts
No one can predict the future perfectly, but we can all benefit from planning for it. We combine expertise and experience with a gained understanding of you and/or your business to produce financial projections that can help you manage your spending and business plan. Forecasting for the future is imperative to your company's success. We make it a point to keep current with market trends and updates so that you and/or your business can be prepared for what is to come. Depending on your needs, our work can range from top-level reports to detailed financial models.
IRS Representation
We can work with you to resolve taxing authority issues ranging from a simple notice to an audit. Professional representation can be vital during an audit, and our experience with tax authorities enables us to guide clients in their dealings with federal and state agencies. If you have been chosen for an audit, the professional representation you can find with our firm can put many of your worries at bay. We are ready and willing to answer any and all questions the IRS may be asking of you.
Financial Statement Services
We provide financial statement services depending on your company's needs.